There are a number of popular Jewish movies available to stream on Netflix, from Schindler's List to Inglourious Basterds to The Prince of Egypt, with classic 1997 film Life is Beautiful as the latest added in April. However, if you're looking for a more recent flick, here are six new Jewish movies available to stream on Netflix—including documentaries, dramas, and a stand-up comedy show.
One of Us
Distributed by Netflix in October 2017, One of Us is a documentary about ex-Hasidic Jews living in Brooklyn. Directed by Heidi Ewing and Rachel Grady, the Academy Award-nominated filmmaking team behind the 2006 documentary Jesus Camp, the film follows three people who have left the Hasidic community: Ari Hershkowitz, Luzer Twersky and Etty Ausch. Recently, however, One of Us drew criticizism when Ausch revealed that scenes depicting her as openly lesbian were cut from the film. "They filmed, and I was openly gay in the film, and Netflix made them take it out and when they told me about it I was like 'OK,' but I didn't get a choice. It wasn't like I could say 'no' or 'yeah,'" Ausch told JTA in March.
The Meyerowitz Stories (New and Selected)
This 2018 Netflix original is a dark comedy about a dysfunctional Jewish family. Comprised of several short episodes, the movie tells the story of the Meyerowitz adult siblings and their relationship with their artist father. Though the film bears few explicit Jewish references, the movie feels very "Jew-ish," perhaps in part due to Jewish director Noah Baumbach. Many of the characters are also played by well-known Jewish actors, including Ben Stiller, Adam Sandler and Dustin Hoffman.
Red Trees
Released in 2017, Red Trees tells the story of director Marina Willer's family, one of just 12 Jewish families who survived the Nazi occupation in Prague. The documentary is told through the voice of her father, Alfred Willer (narrated by the late Tim Pigott-Smith), who took refuge in Brazil, where he became an architect and raised his family. Described as a "visual essay," the film features footage of Eastern Europe shot by Academy Award-nominee César Charlone (City of God).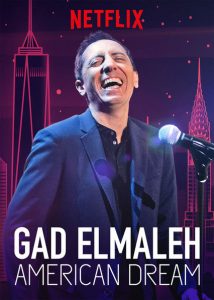 Gad Elmaleh: American Dream
Known as the "Jerry Seinfeld of France," Moroccan, French and Jewish comedian Gad Elmaleh released his first English-language special on Netflix in March. Fluent in Arabic, Hebrew, English and French, Elmaleh jokes about moving to the U.S., learning English and living the American dream. "I'm sure you've heard this story about the man who moved to America with one dollar in his pocket, and he worked so hard and made a fortune," he says. "I moved here with a fortune."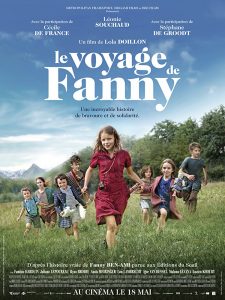 Fanny's Journey
Inspired by true events, this French film tells the story of a group of young Jewish orphans who escape Nazi-occupied France. In 1943, the group of children were sent from France to an Italian foster home, which they must flee when the Nazis arrive in Italy. Led by 13-year-old Fanny, the children make their way on their own to the Swiss border to reach freedom. Though the movie is in French, the Netflix version offers English subtitles.
In Search of Israeli Cuisine
This feature-length documentary is described as "a portrait of the Israeli people told through food." Israeli chef and restaurateur Michael Solomonov tours Israel, interviewing chefs, home cooks, farmers and more about their dishes and exploring what makes Israeli cuisine unique. While much of the film is, as the title suggests, footage of food, Solomonov also asks about the combination of nationalities in Israel and how Israel's young age affects its cultural identity.